Are you on a gluten free and vegan diet and a fan of Swiss chard? Then you've come to the right place to find recipes that tick all these boxes. This roundup of recipes includes soups, stews, chard rolls, sautees, and more.
This website receives a commission/fee for each purchase bought through the affiliate links on this website.
Jump to:
What is Swiss chard
It's a leafy green vegetable that is related to beets and spinach.
It has large, glossy, dark green leaves with colorful stems that can be red, white, yellow, or green.
It is also known as rainbow chard, chard, or silverbeet.
Chard has a slight bitterness which is generally cooked out. It can be eaten raw or cooked. Both the Swiss chard leaves and the stems can be consumed.
It is great in soups, salads, stews, sautees, fillings and even rolled with different fillings.
Benefits of eating Swiss Chard for Vegans?
Silverbeet is a great vegetable for vegans due to its high nutrient content and versatility in recipes. Here are some of the benefits of eating Swiss chard for vegans:
Good source of iron, is rich in calcium and loaded with vitamins such as vitamin a, k and c.
High in protein, making it a great addition to vegan meals. One cup of cooked chard contains about 3 grams of protein.
Low in calories and high in fiber, makes chard a great food for vegans who are trying to manage their weight. The fiber in chard can help to keep you feeling full and satisfied, while also promoting healthy digestion. Read more about the health benefits.
Gluten Free Swiss Chard Vegan Recipes
Silverbeet Rolls (Mahshi Selek bi Zeit)
The best rolled vegan chard leaves filled with rice, herbs and vegetables, simmered in a lemony broth with a touch of olive oil. This meal has the most amazing savory flavor.
Lebanese Chard and Lentil Soup
This is an easy recipe using fresh silverbeet, lentils, potatoes and lemon juice simmered in one large pot over low medium heat. It is naturally gluten free and vegan, known as adas bi hamod. It's perfect for cozying up.
Delicious Sauteed Greens
This recipe calls for the use of any type of leafy greens, such as sauteed Swiss chard with buttery black eyed beans and garlic with freshly squeezed lemon.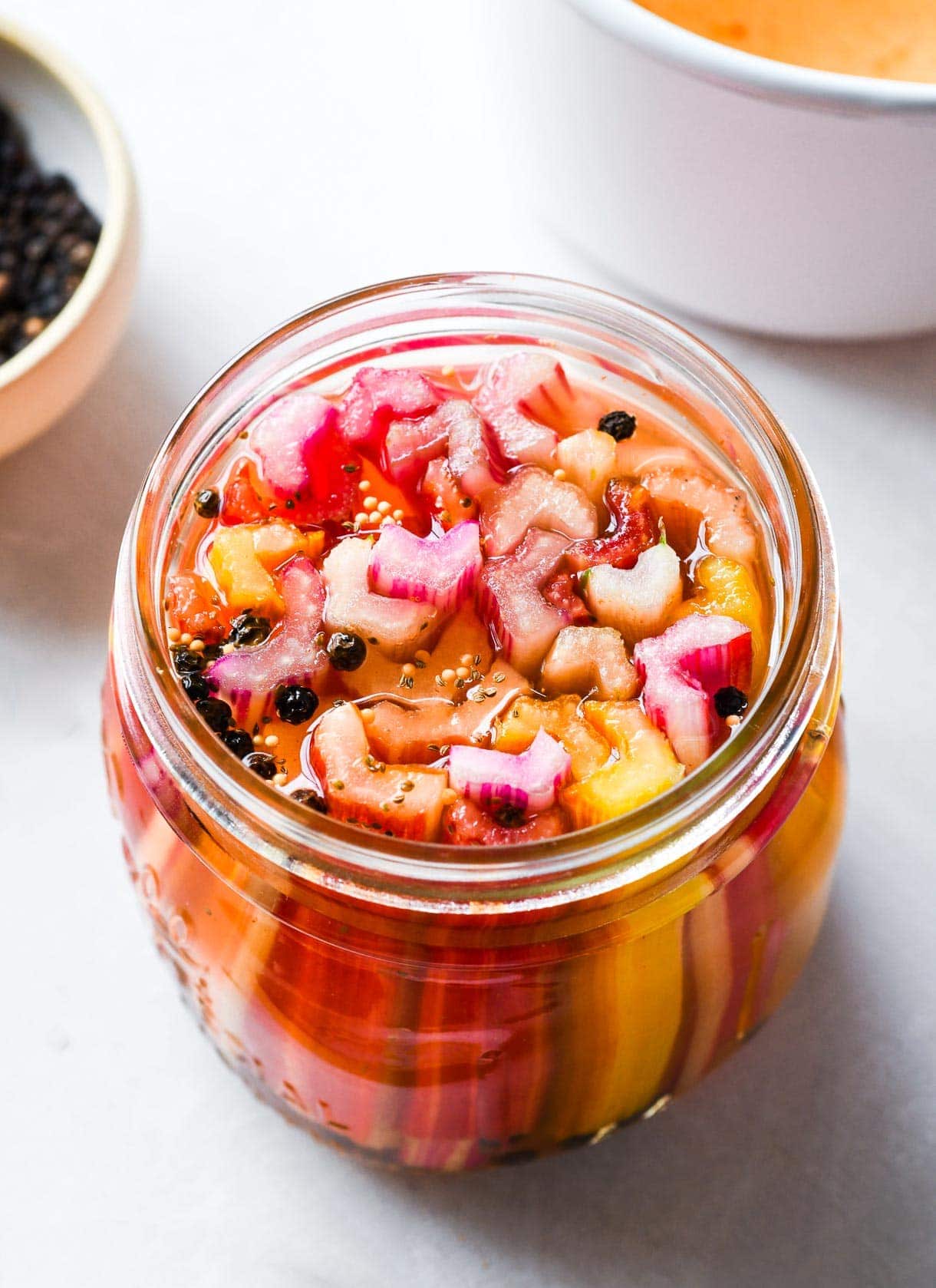 Spicy Pickled Swiss Chard Stems
Pickled stems are a great way to save them from the trash. Crunchy, zesty quick pickles with a spicy sriracha kick. You can use white, green, yellow or red chard stems, all of them are fabulous.
Sautéed Beet Greens and Silverbeet
A simple sautéed silverbeet recipe with beet greens cooked in a large skillet. This easy summer side dish has lots of fresh garlic cloves and lemon zest.
Spinach and Chard with Pan-Sautéed Polenta
A simple recipe of spinach and chard with crispy pan-sautéed polenta is a delicious side dish to serve when greens are in abundance.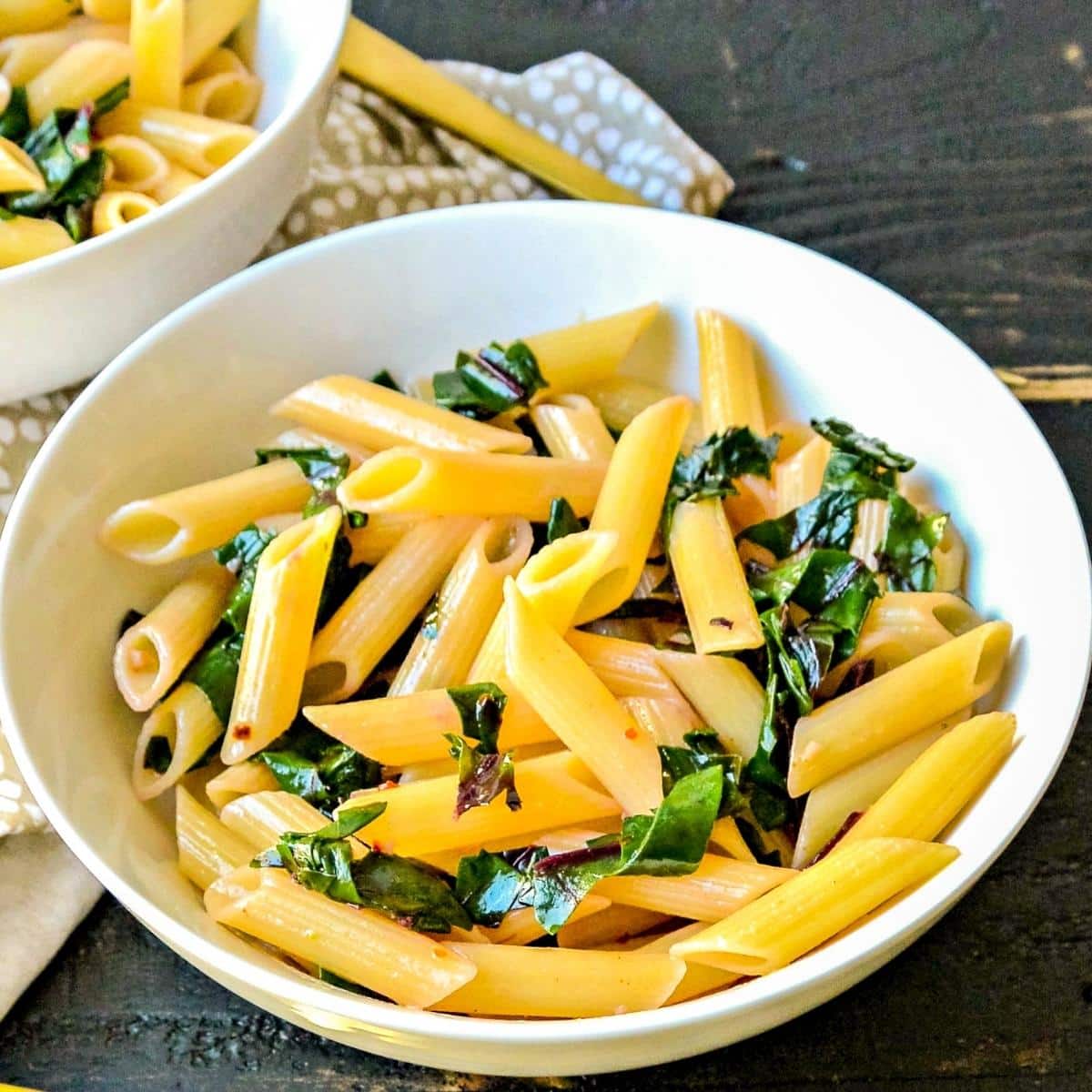 Swiss Chard Pasta
This is an easy Swiss chard recipe using pasta and garlic is a flavorful meal that only has 5 ingredients and is ready in under 30 minutes. This rustic dish is naturally vegan and a delicious way to enjoy dark leafy greens.
Beans & Greens Tacos
With kidney beans and rainbow silverbeet, these are fast and healthy - a perfect weeknight meal. Flexible for meat-eaters, vegans, vegetarians & gluten-free diets.
Black Eyed Pea Curry with Swiss Chard & Roasted Eggplant
An easy curry for a warming meal any night of the week. Black Eyed Pea Curry with Swiss Chard & Roasted Eggplant is packed with creamy veggie power!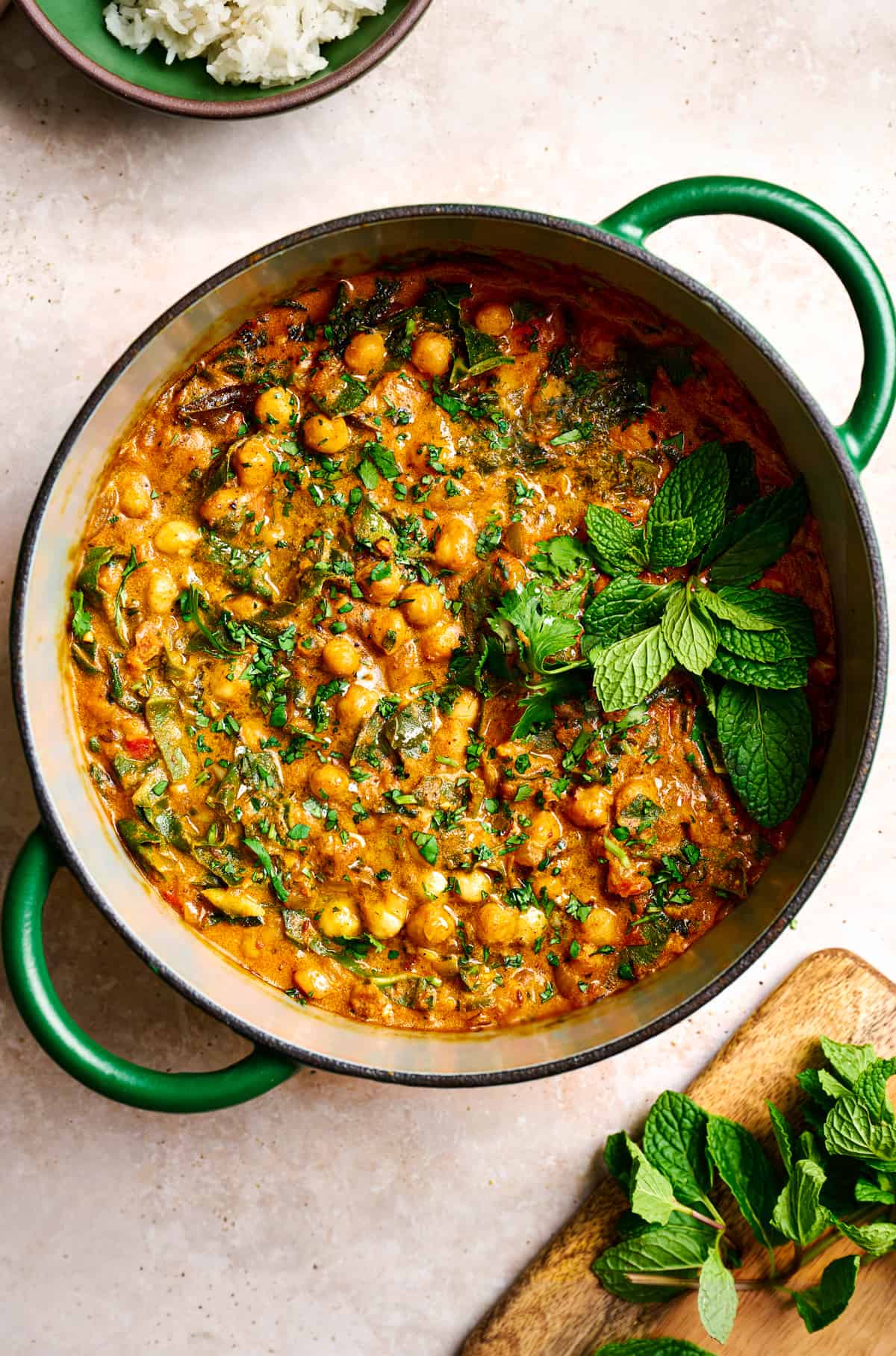 Chickpea Curry
This creamy, dreamy chickpea curry makes for a gourmet, restaurant-quality yet approachable meal that's on the table in an hour. Featuring bold Indian flavors and a taste of healthy indulgence.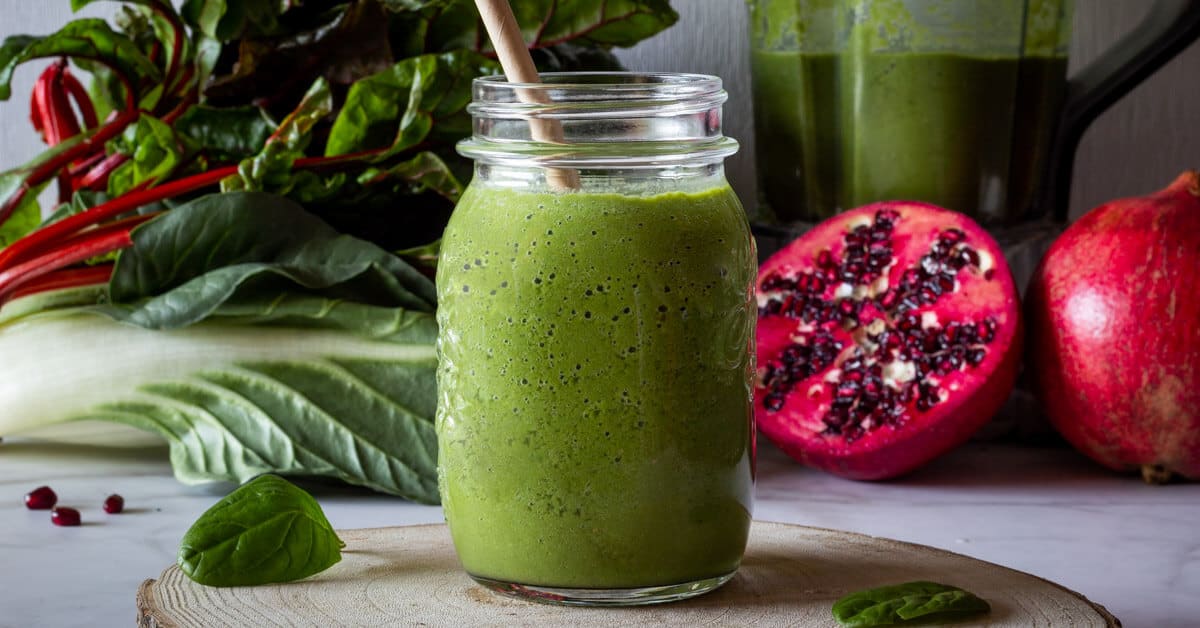 Get Super Clean with this Detox Smoothie Recipe
This Green Detox Smoothie recipe is a great way to start off your day or kick-start any other healthy routine you're trying to establish.
Healthy And Colorful Silverbeet Salad
This salad recipe is a healthy, Mediterranean-style dish that can be varied easily. The combination of chard, apples, and crispy chickpeas make this a salad worth coming back for.
FAQ
What are some Swiss chard substitutes?
Here's a list of leafy green substitutes for Swiss chard:

Spinach is mild in flavor but more delicate in texture, the stems are soft and edible. Great replacement in soups, stews, sauteeing, fillings, salads and stir-fries.

Kale is also slightly bitter taste in raw form yet is a more fibrous texture than Silverbeet. The stems are very tough, it's ideal to cook them seperately. Also great in soups, stews, sauteeing, fillings, salads, and stir-fries.

Collard greens have a slightly bitter taste and a tougher texture than chard. The stems are also tough. They are commonly used in Southern cooking.

Beet greens are the leaves that grow on top of beets. They have a slightly sweet bitter taste and a similar texture to silverbeet. The stems are similar to chard in texture and density. These may leech red coloring when cooked.

Mustard greens have a peppery, slightly bitter taste and a more fibrous texture than silverbeet. Great in soups, sautees, stir-fries, and salads.

It's important to note that each of these substitutes will have its own unique flavor and texture, so you may need to adjust your recipe accordingly.
In conclusion, Swiss chard is a highly nutritious green leafy vegetable that can be a great addition to a vegan, gluten-free diet.
With its mild, flavoring and tender texture, this leafy green vegetable is a versatile ingredient that can be used in a variety ways to create an easy and delicious healthy meal.
Whether you're looking for a simple side dish or a hearty main course, the above easy gluten-free vegan Swiss chard recipes might be your new favorite way to eat these this leafy green veggie, and is sure to satisfy your taste buds while also providing your body with the nutrients it needs to thrive.
Did you enjoy this article? I would love to hear from you, leave me a comment below with your thoughts. If you love sharing your vegan food pics, join the PBF community group